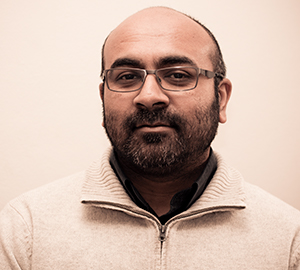 Welcome to Hussein's Space
About Me / Biography
Hussein Suleman is Head of Department and Professor in Computer Science in the School of IT at the University of Cape Town. His research is situated within the Digital Libraries Laboratory and the Centre in ICT for Development (ICT4D). Hussein's main research interests are in digital libraries, ICT4D, African language information retrieval, cultural heritage preservation, Internet technology and educational technology. He does research on architecture and interoperability issues related to digital library systems, with a growing emphasis on the relationship between low resource conditions and such architectures.
Contact Information
Electronic communication:
Email : hussein-at-cs.uct.ac.za
Google/Microsoft/Skype/Facebook: slumou
Mailing address (work):
Department of Computer Science, University of Cape Town, Private Bag X3,
Rondebosch, 7701, Cape Town, SOUTH AFRICA
Physical address (work):
317.3 Computer Science Building, 18 University Avenue, University of Cape Town,
Rondebosch, Cape Town, South Africa
Telephone (work):
+27 21 650 5106
---
© 1994-2020 Hussein Suleman
All text and images on these pages were created by owner or used with permission.

Unless otherwise denoted, all original content on this website is licensed under a Creative Commons Attribution 4.0 International License.